The Duchy of Dahaut was created by HRH Lothian, Prince of Lyonesse.  Title was given to the "Lothian" Family in honor of his father and the blood that runs through their veins as in the Sovereign Prince. The Duchy is situated within the Principality with estates and lands in Reidsville, North Carolina. The Duke has two younger brothers and a sister who all invested in honor and grace.
HG George III, Duke of Dahaut
The discovery of other living Lothian children in early 2011 was a great joy to HRH Prince Lothian I of Lyonesse.  These children were of issue from his brother George Gene Lothian, a medical doctor of many years from Reidsville, NC.  HG George III, nephew of the Prince was bestowed this Title in honor of the Family
Lothian
and leaders of the Royal Tribe Dahaut.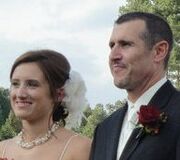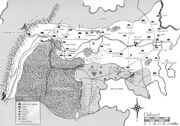 HG George has issue of a son from a previous marriage and Their Graces have just recently had a child, a baby girl in 2015.
Lothian: The Royal Families
HRH Lothian I as a part of his ascension to the Throne of Lyonesse, felt it necessary to ennoble all those Families that have supported him and those Families he felt a necessity to honor in Title and Nobility because of their direct relationship to the Royal personage. The Lothian Families were honored because of His Royal Highness' namesake, it being his Father's surname and those associated with it possible Heirs to the Throne themselves. He therefore established the Royal Tribe of
Dahaut
and this Duchy for that purpose. The Lyonesse Royal Council agreed and those Heirs and children have been so created, dignified, and honored.